Our reader, Noma, sent me an email about dressing modestly as a hijabi with curves. Her edited email read as follows:
I'm sure I am an apple shape even though I don't really believe in shapes. The problem is when I read these style guides they're all so different. Some say wear empire waist or don't, cinch the waist or not to cinch the waist but majority of them say to wear something to bring attention to the bust. I am a hijabi but even if I wasn't I wouldn't feel comfortable with all that cleavage hanging out.
I realized that bootcut pants were recommended for apple bodies vs skinny jeans even though I have a few skinny jeans because it's an "in style" thing and worked with dresses. One of the main issues I want to resolve is not have my chest the center of attention besides covering with my hijab.
I can hear the frustration in Noma's email. It's the type of frustration we all feel when shopping for modest clothes, but with an added twist of styling with curves. Having curves, whether a few or a lot,
is not a bad thing
. It's just that we've been trained to believe that not being stick thin is somehow a problem (and this is aside from those who have poor diets and don't take care of your body - I see people at my CrossFit gym who are strong and athletic, but still have fuller frames).
As Noma fully understands, the important thing is to dress for your body. Don't try to make your body fit into a trend that is meant to emphasize boy-type (think no hips and flatter-than-average fronts) frames. A few women out there are doing this incredibly well - my two favorite being
Tanesha from Girl with Curves
and Mindy Kaling from
The Mindy Project
and my personal fave, Kelly Kapoor of
The Office.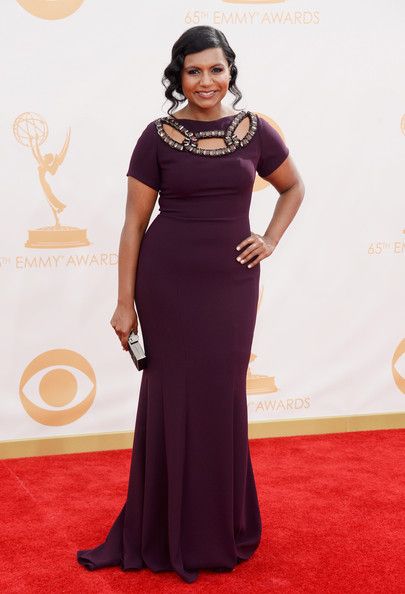 Both beautiful women rocking some serious fashion with great style (and yes, I realize only one of the outfits could be classified as modest per what Greater Lengths typically aspires) and most importantly, poise. They know their bodies and own them.
So back to the original reader request - what is out there for modest dressing, hijabi women with curves?
For starters, this top by Modern Mary will be your go-to best bet. It fulfills all the tips listed below - draws attention down towards the waist, has great volume - and features a long hemline for greatest coverage and modest comfort.
It's on sale for $37.20 (as of this posting) - when you order, tell Modern Mary that Greater Lengths sent you!
1. Pull the eye down.
The point isn't to "emphasize" any one body part, but rather to create a focal point. Simple things, like adding a belt, tucking in shirts, and playing with peplums, are great tricks to use to pull the eye towards a central location that isn't your chest. Understandably, there is some a little bit of getting used to with this, especially if one's goal has been to hide a waist size. But again, the difference is to know that you're creating a shape, not competing with a supermodel.
2. Volumize one half of your body.
Yes, it sounds strange, but you don't want to be layers of floating clothing everywhere, as that's a surefire way to look like you were fitted at a box factory.
For example, if you wear a large, oversized fitted sweater, pair it with skinny or straight leg pants. Do the opposite with wide leg pants - wear a more fitted top.
Try boxy sweaters and floaty tops with skinny jeans, or fitted shirts with wide leg pants and full skirts.
Swing tops:
And now, to uses one of my most lines from perhaps my most favorite movie ever. It comes up during the scene that Cameron (Joseph Gordon-Levitt) comes to Patrick (Heath Ledger) at the party, telling him they need to bail on their plans to win over Bianca. Cameron feels lost, like he doesn't stand a chance. Patrick gives him some the most solid advice you can in 10 words or less.
"Don't let anyone, ever, make you feel like you don't deserve what you want."